Crossfire Tire Pressure System
Tire equalizer inner hose installation wrench
1/2″ open end wrench cut off short
3/8 x 17″ length steel rod with a 90* bend 4″ from end.
5* bend 1″ from wrench end
Example of use for the wrench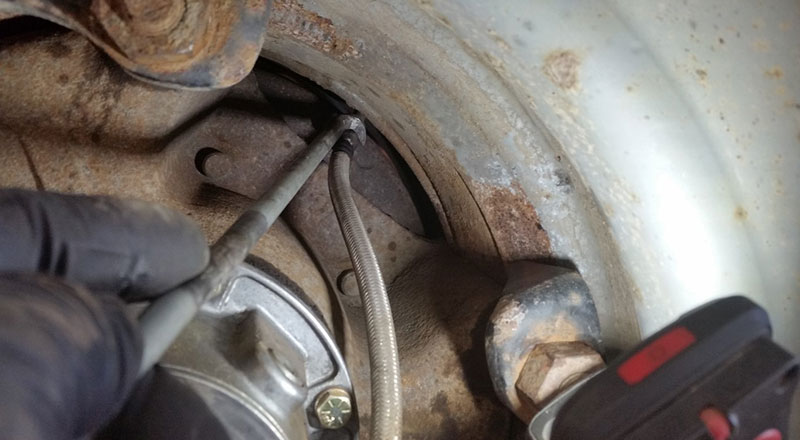 We've found due to the high operating RPM of these wheels, it's best to mount the Crossfire as close to the center of the wheel as possible to prevent wheel out-of-balance/vibration.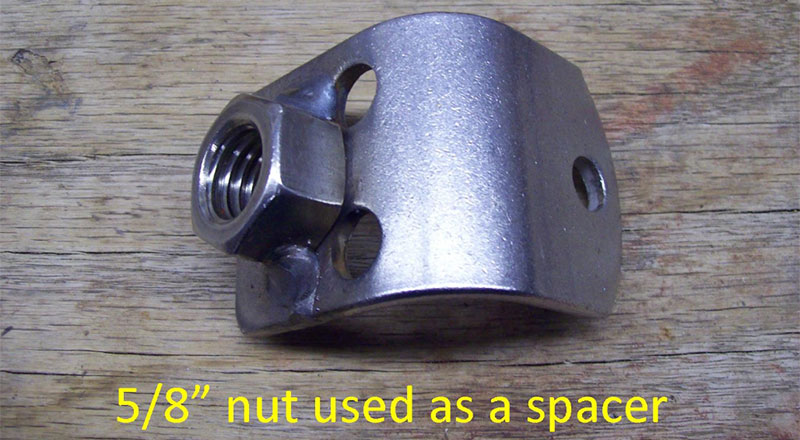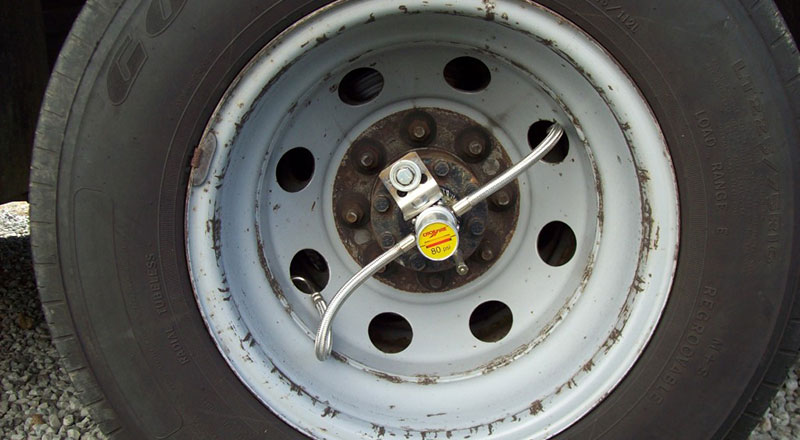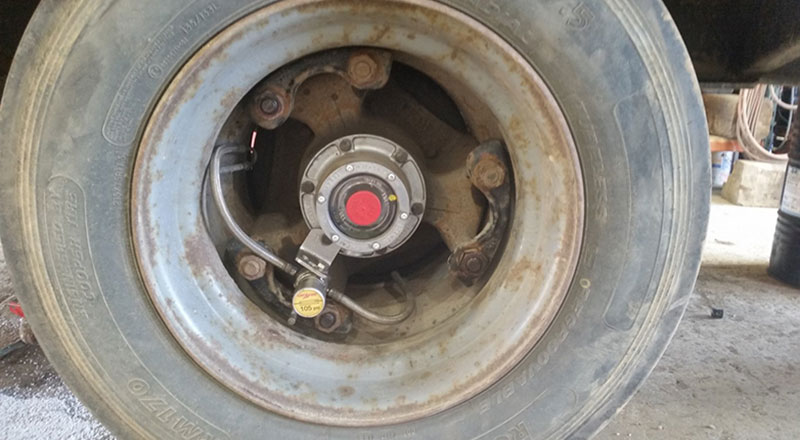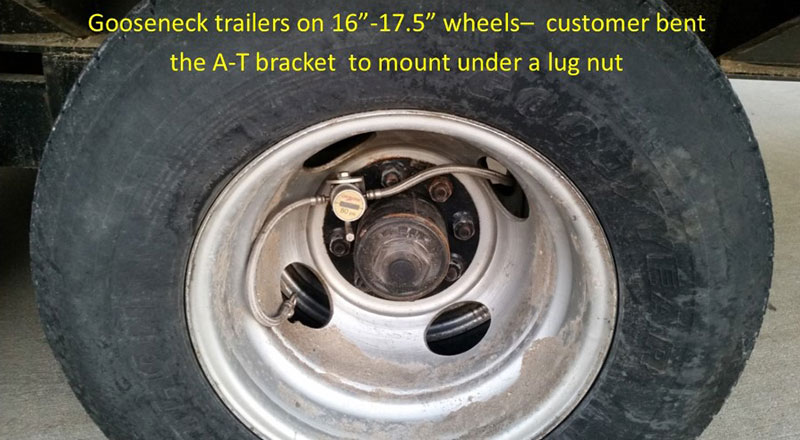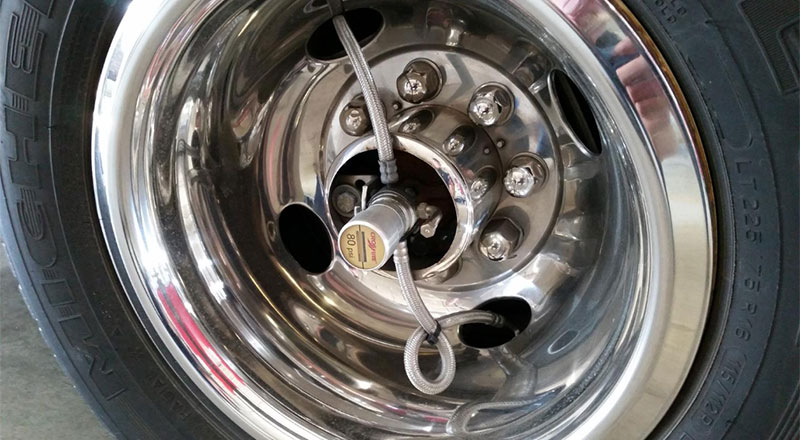 When stainless steel wheel accessories are used, try to mount on a solid surface.
Mounting on 19.5″, 22.5″, 24.5″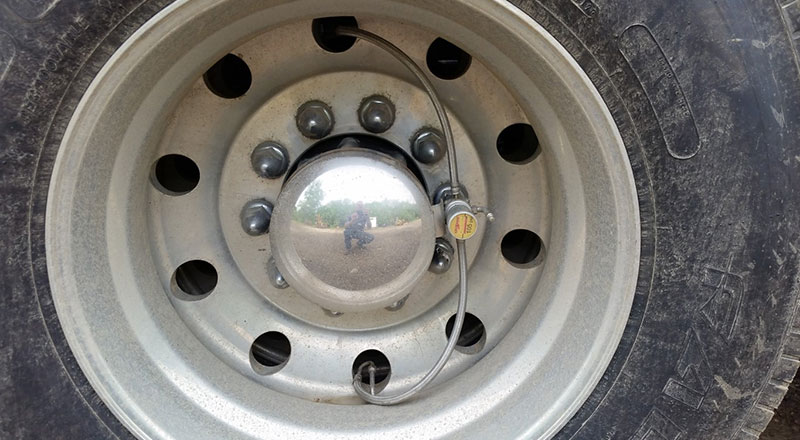 If you have aluminum wheels you don't want to be scratched by rubbing hoses – option 1, buy 1/2″ clear vinyl tubing from Lowe's/Home Depot and make sleeves for the hoses. Option 2 – mount the Crossfire so one hose(usually the straight one) is just lightly snug and the other hose is loose. Form a loop in the loose hose near the curved end and tie off with a zip tie to use up the extra hose.
Fire Apparatus
We have had success drilling a hole in the side of the center cap. Use a 3/8″ fender washer (source from Lowe's / Home Improvement Store) bent to the radius of the cap ID so the stainless steel doesn't crack out.
Mounting on 19.5″, 22.5″, 24.5″